At RTL Trades we strive to provide a safe and healthy workplace with a great culture. As part of this, we take mental health seriously and take pride in being part of mental health events, such as the QLD Government's Mental Health week seminars and the Walk for Mental Health.
We engage in a monthly toolbox meeting and serve up a brekkie bbq, along with end of month drinks and pizza to help foster relationships where our staff feel confident asking and answering important questions such as "R U OK?". This simple question can start a conversation that could change a life.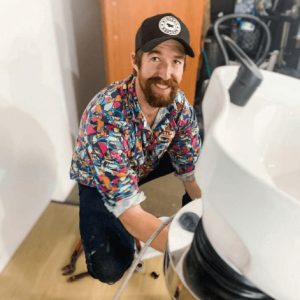 Another fantastic way we acknowledge mental health is by purchasing TradeMutt shirts which enables the Company to fund mental health support service TIACS.org which can be accessed by anyone doing it tough, for free.
This Is A Conversation Starter (TIACS) is the name of the not‐for‐profit mental health support service funded by TradeMutt. TIACS is a text and call service providing access to mental health clinicians in a free and easy to use way, helping to remove the physical and financial barriers that prevent so many Australians from reaching out for help when they need it. So far TradeMutt has funded 2160 hours of support, and we are just getting started!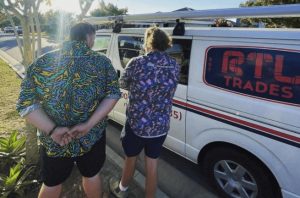 For further help or questions, contact us today!
Got a question?
Give us a Call – 1300 000 785
Send us an Email – sales@rtltrades.com.au
Check us out on Facebook – https://www.facebook.com/RTLTrades
Check us out on Twitter – https://twitter.com/rtl_plumbers
Check us out on Instagram – https://www.instagram.com/rtltrades/
Check us out on Linkedin – https://www.linkedin.com/company/rtl-trades/